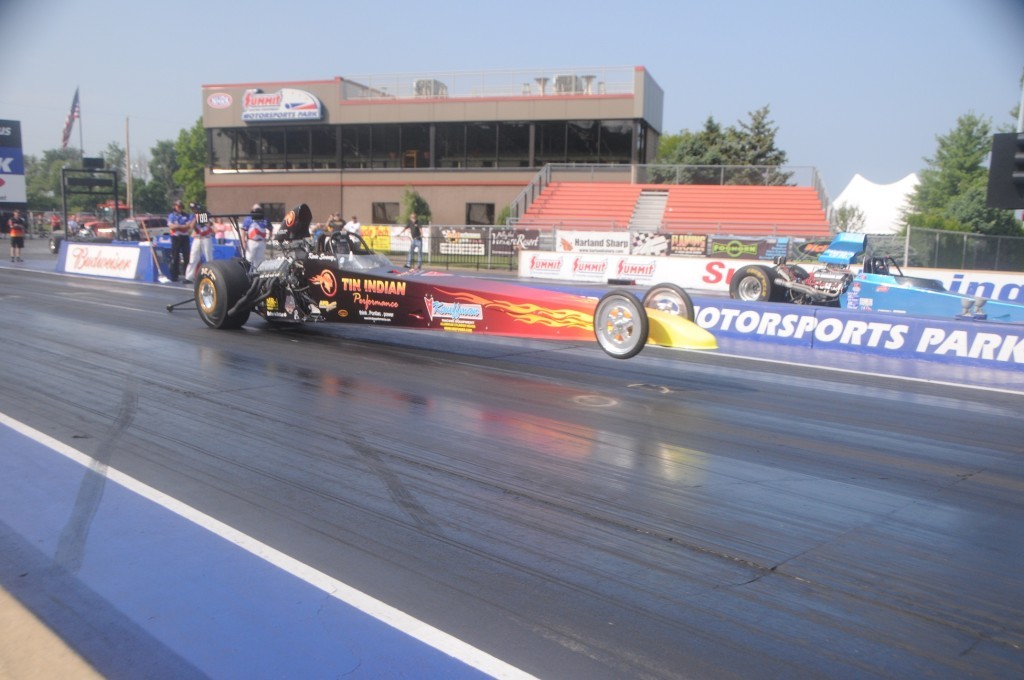 On April 23, 2010 Kevin Swaney and the Tin Indian Performance Pontiac powered dragster ventured out to Summit Motor Sports Park in Norwalk, Ohio with their new 1000+ HP KRE High Port Headed Kauffman Performance MR-1A aluminum pontiac block power plant and reset the Naturally Aspirated Pontiac record!  Not only did Kevin Swaney reset his own record but he was the first naturally aspirated Pontiac powered race car to break into the 6 second barrier with traditional Pontiac power! This is a true milestone in Pontiac performance!
The current NA record held by Kevin Swaney and the Tin Indian Performance dragster is  6.81 at 192.28 mph!  For more information on the Tin Indian Performance dragster visit the Tin Indian Performance website or you can read about it on the fastest . Pontiacs . ever website.
The MR-1A aluminum Pontiac block in Swaney's digger is still laying down 6 second passes!

This gallery contains 3 photos.